No fireworks allowed on the grounds.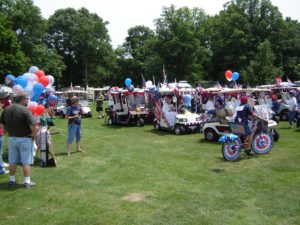 10:30 am – Golf cart and bike parade
Best decorated golf
cart with
a patriotic theme wins $160.00 Kentuckiana Kash..
Best decorated kids bike awarded$25.00
Grand Marshal Lynn Ahart
sign up with Bill & Kay Beeney Circle Hill #10
2:00 pm –  Super Soaker Ride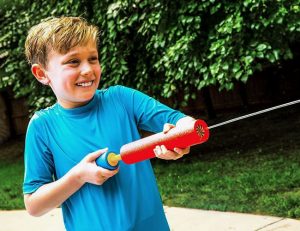 for kids who walked, rode in a golf cart, or rode their bike in the parade. Kids ride on a trailer with bus seats and squirt campers while campers water battle backwith their water hoses or water guns. Kids bring their ownwater gun or use one of ours. Load up near the rec hall……
** For safety purposes, NO golf carts or bikes allowed to follow near the Super Soaker.
6:30 pm Pie and Ice cream Prominade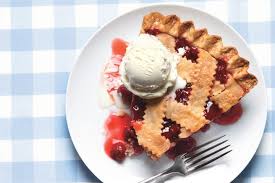 for everyone sitting along the Prominade route. The parade will include:
Pie & ice cream
Winner of golf cart parade float
Best decorated bike winner from am parade
See Santa & company ride in style
patriotic music live
Office hours:
SATURDAY 9:00-6:00
SUNDAY & MONDAY 9:00-4:00 PM