Where the Fun's on Us!
 Fun and free activities for registered campers and visitors to our park is something we value and
love to create.   Find the Fun! in our "happenings"  activities page!
This Weekend ⇓
May 26      Memorial Day Weekend!   Welcome Starcraft, Kenny May and Prather, Burwell, and Glasford camping groups!
 9pm         Kids Flashlight Candy Bar Hunt        Meet at the TOP of holler hill road.
May 27     Flea Market for campers Saturday and Sunday.  Tickets on sale for Sept. 3rd  Rock and Roll 50's show at 10:30am in rec hall
East side bake sale/biscuts-gravy ….anyone can donate to support kids activities.  Proceeds go to Halloween festivities.
10am     Kids craft    in the rec hall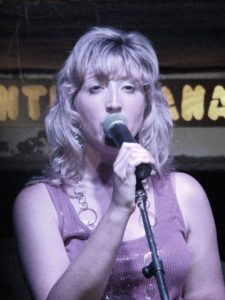 Country Music Show 8pm with guests         "Kim Bolin"     and      "Ron Devore"
May 28      9am     Bocce Ball Tourney     Sign up in rec hall by May 28.
– 1:00 p.m. –  Canvas-Connections Painting Party in rec hall (cost $20 – tickets on sale in rec hall May 26 – 28 or pre-register/pay online HERE)  Seating is limited.
4:00-6pm      Fish Fry       Fundraiser dinner for kids fishing derby.  Buy advance tickets  thru May 27    4:00-6pm       Free Live Music              "Sally Weisenburg "