The Fun's on Us
 Free fun for registered campers and visitors to our park is something we value and love to create.
Find the Fun in our Schedule of Activities.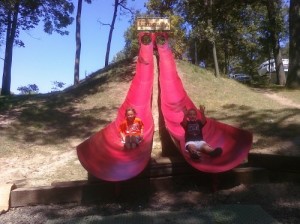 Two-hour Country Opry show every Saturday night!
Throughout the season we have a variety of activities and events including,
a Chili Supper, an Ice Cream Social, Parades, Halloween at Spook Holler,
Kids Crafts, a Fishing Derby (stocked fishing ponds), and much more!
See our "Happenings" page for all the details.